The Orient Express is set to Launch a Luxury Sailing Yacht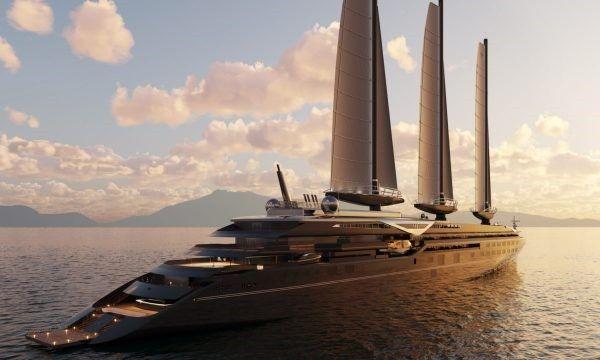 The Orient Express "jumps" into the sea, becoming the largest sailing ship in the World.
For decades it has been, and probably continues to be, the most famous railway line in the world, a romantic journey through Europe that has inspired writers and directors in their work. But in a few years, the Orient Express will "conquer" the seas.
Orient Express Silenseas, the first sailing ship with this name, has recently been presented by the French company "Accor". The 220-meter-long ship is expected to make its maiden voyage in the spring of 2026 and is inspired by the golden age of the French Riviera. According to "Accor", it will be the largest sailing ship in the world.
The ship will have room for 120 passengers, divided into 54 suites, culminating in the presidential suite, a space of 1,415 square meters. The ship will also have two swimming pools, two restaurants, a bar, as well as an amphitheater where guests can see various shows.
The ship will work through a hybrid formula that combines wind energy with liquefied natural gas. The interior of the ship will be designed by French architect Maxime d'Angeac, while the exterior architecture will be undertaken by another French company, Stirling Design.
With Orient Express Silenseas, we start a new chapter in our history, bringing the experience of luxury travel to the sea", says the press statement of the CEO of Accor, Sébastien Bazin. "This extraordinary yacht, rooted in the history of the Orient Express, will offer exceptional service and refined space that will once again bring back the golden age of legendary cruises.