Trimaran vs catamaran: Which one to go for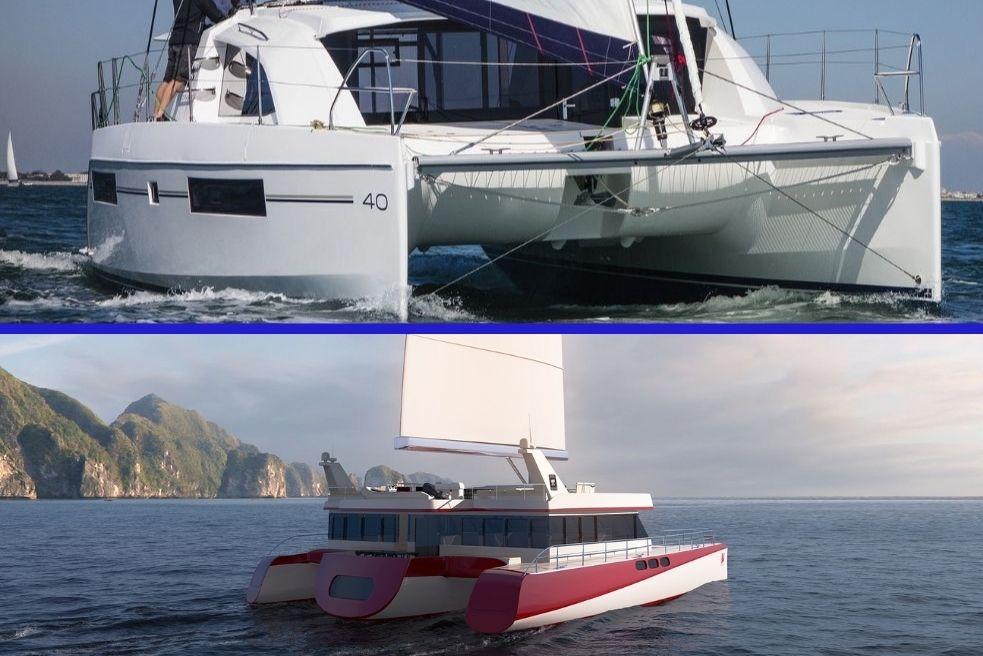 There is a lot of commotion in the marine world when it comes to the discussion of trimaran vs catamaran. Both vessels are part of the multihull category. A catamaran is a yacht with two hulls while a trimaran has three hulls.
First of all, it is important to note that both trimarans and catamarans are more popular than monohulls lately as they are easier to control. In addition, monohulls can capsize more easily in difficult weather conditions, and sometimes, they even have space limitations. Moreover, speed is a big advantage of trimarans and catamarans. Typically, these multihulls are 25-30% faster than a monohull of the same size.
Trimarans vs catamarans: which one is better
Both trimarans and catamarans have their advantages and disadvantages which means that picking one over the other is not only hard but probably impossible. The choice is based not solely on their properties but also on weather conditions, destination route, and most importantly, personal taste.
Let's have a look at both yachts in more detail.
Catamarans are very interesting boats. They are also known as cats, an abbreviation of their name but also a tribute to their versatility. These boats are fun to sail and also provide a good level of comfort. Their size varies between a few cabins that can accommodate 2 people, to a large group of 20. While many catamarans are affordable and family-friendly, some of them also display extra luxury and can sail to the most beautiful and expensive destinations around the Mediterranean and the Caribbean. Last but not least, catamarans are very good yachts when it comes to stability, but they are mainly designed to sail in shallow waters, lagoons, or calm sea gulfs.
Trimarans have three hulls – the main one, and two overhangs. As a result of this geometry, trimarans are unsinkable. They do not capsize even in the worst of storms, and even in the rare case that they flip over, trimarans manage to stay afloat. The big disadvantage a trimaran has is that it combines the comfort and sailing capacity of a monohull boat with the security to stay afloat that a multihull provides. In addition, trimarans are some of the fastest boats out there. They can be used as chartered vessels as well as racing boats.
Trimaran vs. catamaran: which one to choose
A catamaran is a better choice if you are looking for minimal work on deck. Also, catamarans are perfect for holding events and parties on board while still maintaining their stability on the water. Here is a list of the best catamarans under 50 feet.
If you are looking for something more challenging where to practice your sailing skills, then a trimaran is a more appropriate boat for you. In addition, if you are a speed junkie, look out for the fastest trimaran boats and pick the one that best suits your needs.
While making a choice between a trimaran vs a catamaran seems easy on paper, it is harder when you are in front of the fact, or better yet, in front of the boat. To make a more informed decision, compare any boat you are looking at TheBoatDB. Find out all their features and get a better picture of what life would be like if you purchased that vessel.