What are the top characteristics of a Catamaran Hull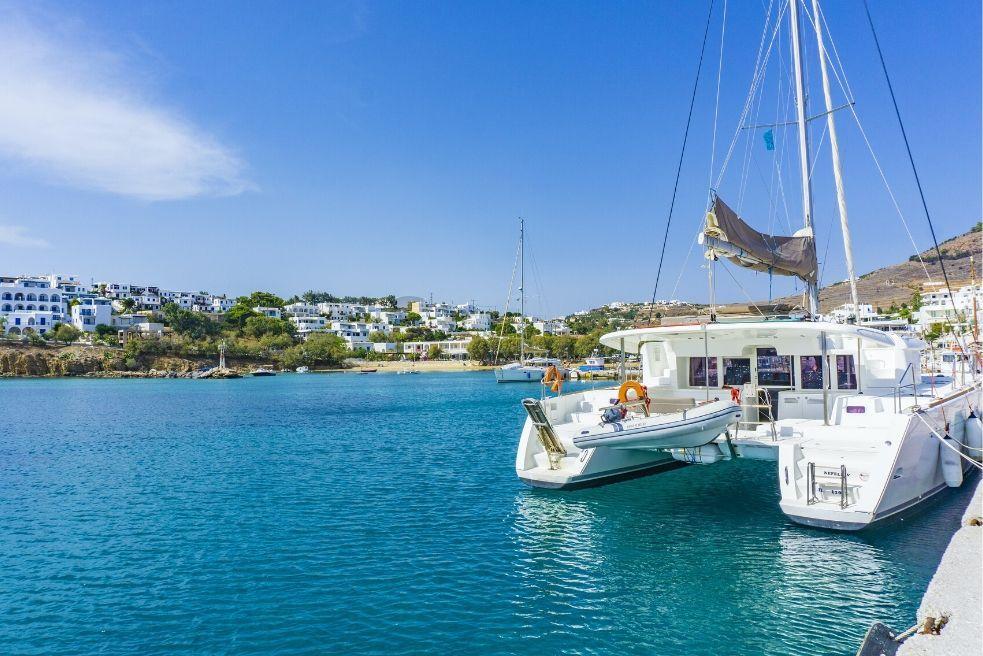 A catamaran is a boat that has two hulls. This boat can vary in size from large vessels to smaller more personal boats. As a result, catamarans are quite high in demand as anyone can find a size and price that best fits their needs.
The two hulls of the catamaran can be connected with one another through a simple frame constructed and held together by webbing. Alternatively, a more complex structure can also be used. This structure is designed as a bridge that offers extra space for cabin and cargo needs.

A catamaran is considered one of the most stable and secure vessels to travel with family and friends. In addition, catamarans also offer ample relaxation space whether on the deck as well as below. They have enough capacity to house a few rooms and multiple guests, all thanks to their double-hull.
Here are some catamaran hull characteristics you ought to know about in order to appreciate these magnificent boats:
One of the main characteristics of a catamaran hull has to do with its performance. This is also the feature that tells these vessels apart and makes them more reliable than monohull boats. Catamaran hulls have a lower resistance when passing through water.
In addition, a catamaran hull offers greater stability when it comes to the initial resistance to capsize.
A catamaran hull has less volume than an equal size monohull.
Catamaran hulls are distinguished by lighter displacement and shallower draft when compared to monohulls of the same length. As a result, catamarans can be used in shallow waters as well. This feature makes catamarans quite flexible and versatile.
Both hulls of a catamaran work together to achieve smaller hydrodynamic resistance which is a great advantage. This feature allows catamarans to demand less propulsive power, whether from sails or engines. All in all, what this means is that a catamaran is a more economic vessel. Research conducted by the Yamaha company has shown that catamarans have a constant rise when it comes to speed and fuel burn.
The hulls of a catamaran reduce heeling.
Also, another characteristic of a catamaran hull is a reduced wave-induced motion which makes the boat more comfortable because it diminishes wakes.
A catamaran has both the characteristics of a vee hull and a flat bottom hull, combined into one ingenious vessel.
If you are interested in exploring more specific features of catamarans and their hulls, have a look around TheBoatDB. This database is designed to allow anyone to search, learn, and compare boats, yachts and catamarans in greater detail.