Top 5 Bluewater Sailing Boats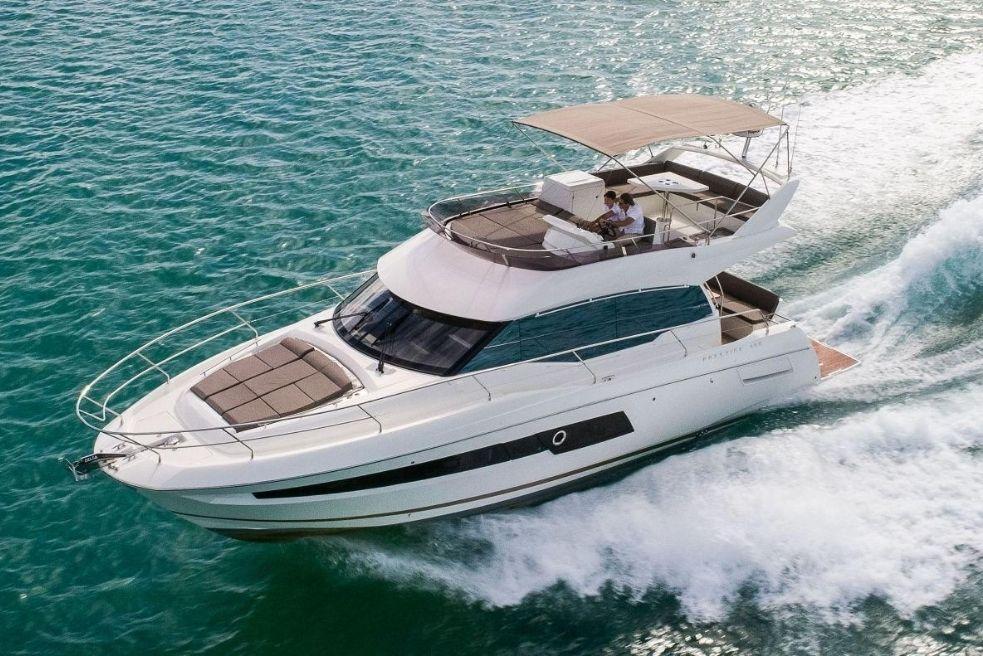 Bluewater sailing boats are designed to cross open waters for long voyages. These boats are intended to be a home and a voyager in one, thus creating a balance between comfort and performance. Some of them are small for one to two people while others offer more cabins where you can even invite family and friends when navigating oceans.
Taking into account hull design, interior space, amenities, safety, endurance, and power, here are the top 5 bluewater sailing boats of all time according to our team at TheBoatDB.
1.Hylas H57
Hylas H57 is a very common sailboat with a very sleek design. This boat is quite popular in the Caribbean. Designed by German Frers, this sailboat has a very durable yet flexible hull that is quite easy to maneuver. You can get as much as 200 miles in a day with the Hylas H57.
What is unique about this sailboat is its internal composition, always changing from one boat to the other. The common feature of all Hylas H57 boats however is a large volume within an elegant hull with an ergonomic deck design.
2.Eric 32
Eric 32 is a uniquely designed, full-keel sailboat, by William Atkin. The concept for this boat derives from the utterly strong Norwegian fishing boats that can overcome even the strongest waves of the Northern Sea. In addition, Eric 32 is also considered a classic when it comes to bluewater sailing boats.
In terms of accommodation, this boat is comfortable and functional within a large volume. It has a master cabin and a full galley. This boat can accommodate a maximum of a family of four.
3. Marlow Hunter 50 Furling mainsail
Another great blue water sailing boat is the Marlow Hunter 50 Furling mainsail. This is a compact boat with quite a few noteworthy amenities and just perfect for offshore cruising. It features an ingenious design by Marlow Hunter – Hunter Design.
The Marlow Hunter 50 Furling mainsail can reach a speed of 8.87 knots. It has an open aft cockpit, 1 spade rudder and a cast iron ballast. In addition, it is easy to sail and maneuver, even single handed.
4. Bénéteau 461 – Furling mainsail
The Bénéteau 461 – Furling mainsail is a big sailing boat with an attractive L-shaped keel (with bulb) and a fiberglass hull. This boat is easy to sail despite being considered rather large.
Designed by Bruce Farr, this boat can reach a speed of 8.37 knots. It is ideal for offshore cruising as it offers durability and safety. The hull of this boat can withstand harsh waves while still offering comfort and security.
5. Hanse 388 Furling mainsail
The Hanse 388 Furling mainsail is not only one of the most popular bluewater sailing boats so far but also a quite affordable one, starting at 125k euros. This boat can be used for both offshore and coastal sailing, offering a spacious interior, great performance, ample fuel tanks, and plenty of storage capacity.
Read more boat-related news and articles on our TheBoatDB blog, part of Marine Data Cloud, a platform dedicated to yachts and sailing enthusiasts.