New Trimarans: which are the best ones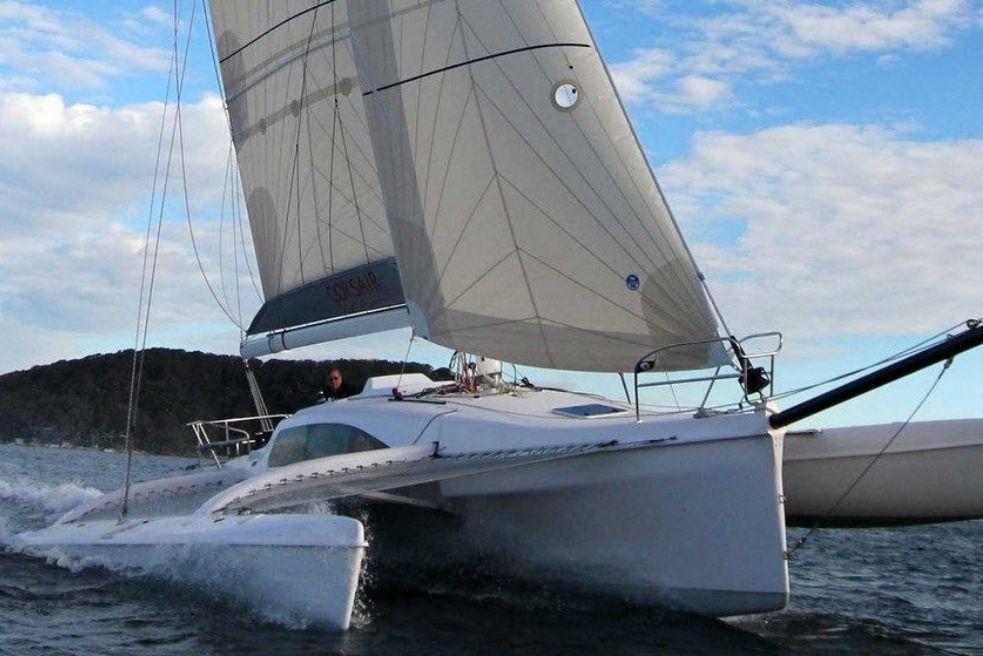 Trimarans are multi-hulls boats with three of them in parallel. They are considered unsinkable thanks to their geometry and shape, but also quite versatile and sporty. In addition, trimarans have a very futuristic look and an ingenious design which makes them one of the most unique vessels to sail in.
The new trimarans launched in 2021 have more interesting features and definitely more charm than anything you have seen before. Here are our favorites.
Neel 43
Neel 43 is one of the best new trimarans from the French Neel Trimarans company. It features a saloon, a galley, and two cabins for two people on top, and two single cabins on each bow. In addition, the cockpit and the saloon are connected through sliding doors which allows the spaces to flow within one another and yet maintain their own identity. This trimaran is 13 meters long and costs about €329,800.
Pulse 600
Pulse 600 is one of the best racing new trimarans of 2021. It is seen as a big and yet quite an affordable vessel that is very fun to sail. Its multiple hulls are made of lightweight reinforced materials, very sleek and elegant. It features an open cockpit and can accommodate up to 4 people. Also, it can be sailed single-handed without any effort.
Rapido 60
Rapido 60 is a new trimaran with a futuristic look. It reaches up to 18.1 meters with a beam of 11.7 meters and a draft of 0.75 meters. This boat has an average headroom of 2.1 meters and a mast height above water that reaches 25.3 meters. In addition, Rapido 60 has a 125 square meter mainsail and a 71 square meter Solent. Also, a 25 square meter storm sail is included, with a 130 square meter reacher and a 225 square meter asymmetric spin.
Dragonfly 28
The Dragonfly 28 offers a unique design that comes with not only one but two great new trimarans: the 28 Touring version and the Dragonfly 28 Performance Trimaran. The Performance Dragonfly 28, on the other hand, also comes in two versions, the Inshore and Offshore racer, perfect for people who love sports and adventure.
This is a very easy to sail trimaran, perfect for sailing solo or in company, as this boat can accommodate up to 5 people. Most importantly, this trimaran looks like a modern piece of art thanks to the elegant design and white shiny paint.
Corsair 37
Corsair 37 is considered an unsinkable new trimaran that is not only secure but also super comfortable. It is made of built-in carbon hulls that can reach high speeds. The most unique thing about this trimaran is that it has been used in expeditions in the Arctic.
For more news and information on new trimarans, as well as other multihulls or monohulls, yachts, and sailboats, check out the rest of our articles in TheBoatDB blog. Also, visit the platform where you can browse multiple models and even benchmark and compare a few of them together. You can find out the lengths, displacements, interior, images, and more specifications of trimarans on our full boat database.